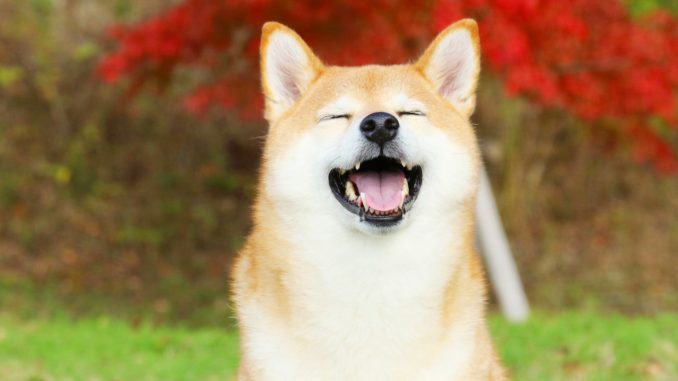 The price of shiba inu cryptocurrency got a boost Tuesday after Coinbase announced that the meme crypto will start trading on Coinbase Pro as early as this week. This announcement follows Coinbase adding trading for dogecoin.
Coinbase Pro Adds Shiba Inu Trading
Following the listing of the meme cryptocurrency dogecoin (DOGE) early this month, Coinbase announced Tuesday that the shiba inu (SHIB) crypto will start trading on Coinbase Pro this week. The ERC20 crypto shiba inu is seen by some as an alternative token to dogecoin.
The Nasdaq-listed company says that starting immediately, Coinbase Pro users can transfer shiba inu tokens into their accounts. However, SHIB will not be available to New York residents. The company clarified:
Trading will begin on or after 9AM Pacific Time (PT) Thursday June 17, if liquidity conditions are met.
The announcement also covers chiliz (CHZ) and the keep network (KEEP). Besides dogecoin, the company recently added trading support for a number of tokens on Coinbase Pro, including polkadot (DOT), gitcoin (GTC), enzyme token (MLN), amp (AMP), and internet computer (ICP).
The price of the shiba inu cryptocurrency jumped over 30% around the time of the Coinbase announcement. At the time of writing, the price of SHIB is $0.0000092 and its market cap is $3.6 billion, based on data from Coinbase.
Once sufficient supply of the shiba inu cryptocurrency is established on the Coinbase Pro platform, trading of SHIB-USD and SHIB-USDT order books will launch in three phases, post-only, limit-only and full trading, the company detailed.
Coinbase launched the trading of dogecoin earlier this month. The company tweeted on Jun 3, "Our DOGE-BTC, DOGE-EUR, DOGE-GBP, and DOGE-USDT order books are now in full-trading mode. Limit, market and stop orders are all now available."
What do you think about Coinbase Pro listing shiba inu coin? Let us know in the comments section below.
Image Credits: Shutterstock, Pixabay, Wiki Commons