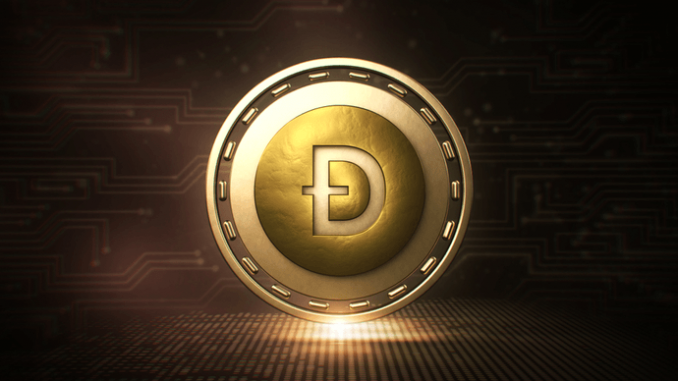 Dogecoin—the original "Meme" coin started as a joke but nobody thought that meme coins would take over the internet—or better still, they are breaking the internet. 
The oldest of these meme coins is the Dogecoin (DOGE). It was started as an internet joke by Billy Markus and Jackson Palmer. In cryptoverse, the veterans will often tell you to ignore the price and consider the market cap. Given Dogecoin's huge supply, nobody took the coin seriously during its formative years.
It was traded and experienced a lot of pumps and dumps but Dogecoin never became a mainstay cryptocurrency. The community behind the coin, however, kept it alive largely through fundraising mechanisms and donations to worthy causes.
But that was before Elon Musk came into the picture. Musk used his heavy Twitter presence to promote this cryptocurrency and the price shot up. Driven by social media warriors, DOGE broke all technical resistance levels and went through the roof. It is remarkable for a coin that has so much supply.
The coin currently trades at 12 cents with a market cap of over 16 billion at the time of writing. The coin has given massive returns—6300% in one year! Very few assets can provide such humongous returns. The rise of DOGE gave birth to many similar coins and most were carbon copies trying to piggyback on the success of Dogecoin.
However, some of them have become popular, and have generated sufficient interest, and are backed by a community of supporters looking to replicate the success of Dogecoin. Some of these meme coins are: Poodl token (POODL), Hoge finance (HOGE), Grumpy Finance (GRUMPY) and Elongate (ElonGate).
All these tokens share some common similarities: a 1% burn mechanism, some share (usually again 1%) is redistributed or goes back to the coin holders after every transaction, support for charity and a massive community that ensures the project remains decentralised.
The decentralised part is important because even though such coins can be (and have been) criticised on many aspects—being pump and dump schemes, huge supply, no specific purpose but they are all truly decentralised owing to the massive community behind these projects and the lack of a prominent face or a team of developers that can take arbitrary decisions.
Poodl Token: Poodl was another meme coin for canines but was discarded by the community. It was, however, picked up by another team of developers after the popularity of Dogecoin and the token has been driven by community supporters since then. POODL is available on Uniswap and WhiteBit.
Hoge Finance: The developers of HOGE stated in an AMA that they wanted to develop it as a DeFI platform. It is an ERC-20 token and is available on Uniswap, WhiteBIT, Bilaxy, 1inch, BKEX and Bamboo. HOGE also plans to venture into NFTs and eSports gaming. All this sounds like a big achievement for a coin that was created only two months back. It trades at $0.0003447 at the time of writing.
Grumpy Finance: GRUMPY has had the most interesting history in its short life. No other coin has seen so many ups and downs. It was initially named after the grumpy cat that won peoples hearts and later died in 2019. Tardar Sauce was the original grumpy cat named after its peculiar facial appearance. A coin was created after the cat but the developers did not take permission from the original owner of the grumpy cat. This proved to be disastrous for the coin later on.
Grumpy was launched successfully but later abandoned by the original developers. It was relaunched after a successful charitable drive to the Sterling Animal Shelter. This provided a lot of press for GRUMPY and the price of the token shot up. However, it also attracted attention from the owner of Tardar Sauce who filed a cease and desist legal notice to some of the exchanges where Grumpy was looking to list itself. The price dumped rapidly and the coin was later delisted from various platforms such as CoinGecko and Coin Market Cap. It can still be traded on the new version of Uniswap and some other platforms such as 1inch, Paraswap, Sushiswap and Dharma.
To change the name of a coin on Etherscan is difficult as it is built into the contract so while Grumpy has changed its name to Grumpy Finance, it would still need a fork to launch a new coin with a new name. The anonymity of the core development team behind GRUMPY has not helped matters. The community is trying to keep the coin alive but the future looks a bit grumpy for this coin.
Elongate: Started as a meme coin after Elon Musk tweeted saying if there was ever a scandal about him, then it could be named "Elongate".
If there's ever a scandal about me, *please* call it Elongate

— Elon Musk (@elonmusk) March 25, 2021
Musk provides so much fodder for creative talents around the world! A community picked up the word and launched a meme coin around it. It is on Binance Smart Chain (BSC) and can be traded on PancakeSwap—a decentralised (DEX) marketplace for swapping BSC tokens. ElonGate is associated with an NFT marketplace and claims that it will use 80% of the income generated for charity purposes.
Will any of these meme coins be able to replicate the success of Dogecoin? It remains to be seen but given the low price of these tokens, they are attracting a lot of new and amateur investors. The passive income generated for the hodlers is also an incentive that is attracting investors towards these coins. In the past, meme coins especially DOGE have seen a lot of volatility, so new users must trade these meme coins with caution and proper risk management.
Disclaimer: The article is written for informative purposes and does not constitute investment advice. Past performance is not an indication of future returns. Please do your own research (DYOR) before investing as cryptocurrencies are a volatile investment instrument.
Source link By Puskar Pande