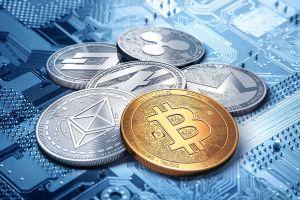 Disclaimer: The Industry Talk section features insights by crypto industry players and is not a part of the editorial content of Cryptonews.com.
There is absolutely no denying the fact that the crypto market has been on an absolute tear over the course of the last twelve odd months, as is made evident by the fact that between January and May of this year alone, the market capitalization of this space rose from around 750 billion USD to a whopping 2.5 trillion USD, thus showcasing a growth of nearly 350%. During this time, the value of most cryptos in the top-25 shot up considerably, with Bitcoin topping out its run at an insane 65,000 USD.
That being said, it should be pointed out as things stand, Bitcoin is trading at just over 38,000 USD, therefore exhibiting tear-to-date gains of just 30%. On the flip side, since the start of the year, premier altcoin Ethereum, the ecosystem that currently houses most DeFi apps in existence today, has been able to rake in profits in excess of 230%. And this is after the altcoin recently dropped a little under 40% of its value over the last 30 days.
Therefore, it stands to reason that as we move into an increasingly decentralized future, more and more altcoin will continue to garner mainstream traction. For example, since the beginning of 2021, Bitcoin's dominance index (DI) — which signifies the currency's total market share of the digital asset sector — has been on a steady decline, dropping from over 70% in January to its current levels of around 45%.
Will Bitcoin remain just a store of value?
Over the years, Bitcoin has seemingly taken up the mantle of being the reserve currency of the digital asset universe. However, if one were to look at BTC's original whitepaper released by Satoshi Nakamoto over a decade back, the asset was designed primarily as a payment system, enabling users to facilitate peer-to-peer transactions seamlessly.
And while variants like Dash, Bitcoin Cash, Litecoin have all sought to tweak and optimize the original Bitcoin protocol, by and large, the currency has not been very efficient when it comes to facilitating small-sized payments. On the other hand, with the widespread recognition and adoption of Ethereum and its native smart contract capabilities, a seemingly new world of opportunities has opened up not only in terms of remittance processes but also banking, real estate, supply chain management and much more.
On the subject, Ben Caselin, Head of Research & Strategy for cryptocurrency exchange AAX, pointed out that alt-tokens, stablecoins, tokenized assets, governance tokens, exchange tokens, NFTs are just some of the offerings that have become available to the masses as a result of the altcoin boom, adding:
"With the emergence of Decentralized Finance (DeFi) we've seen unprecedented democratization of financial innovation and capability as well as increased access to the otherwise opaque world of money."
AAX is the world's first cryptocurrency exchange to be powered by LSEG Technology's Millennium Exchange, which as some may recall, is the same matching engine that powers London Stock Exchange. Furthermore, AAX allows users to purchase over 50 cryptocurrency pairs as well as utilize perpetual futures contracts for Bitcoin, Ether as well as major DeFi tokens — with a 100x leverage option.
Technological innovation will drive the alt-market
Recently, Elon Musk backtracked on his company's decision to allow customers to buy Tesla's various car offerings using Bitcoin, resulting in discussions surrounding the currency's adverse environmental impact being brought to the forefront once again. For example, Bitcoin currently makes use of a consensus algorithm called 'Proof of Work (PoW)' which requires users to possess a lot of specialized hardware to perform complex and energy-intensive computational work.
On the other hand, many altcoins — including ETH, DOT, ADA — use alternative mechanisms such as Proof-of-Stake (PoS), Delegated Proof of Stake (DPoS), Proof of Importance (PoI), etc so as to minimize their energy consumption levels as well as increase their incentive ratios. As a result, some experts believe that as more and more altcoin-based innovations continue to emerge from this space, Bitcoin may start to slide into relative obscurity.
That being said, it is important to recognize why BTC has been able to survive and maintain its dominance even after so many years. The currency has been the undisputed first mover within this space and there are only a handful of altcoins from the early days that can make a similar claim — as is exhibited by the fact that its current capitalization lays around the 800 million USD mark.
Source link By