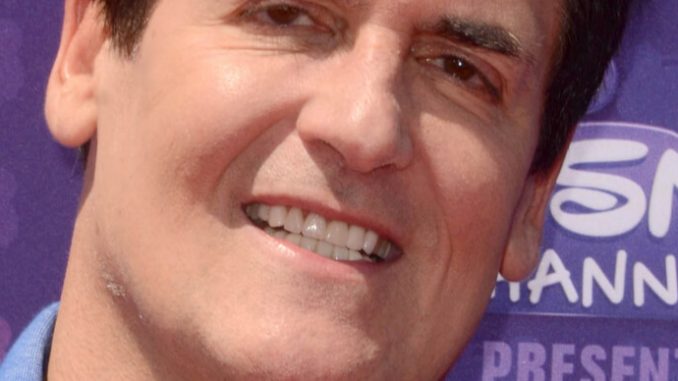 The Iron Titanium token (TITAN) crashed from highs of $64.19 to near $0 after a massive sell-off.
Billionaire investor Mark Cuban has admitted he was "hit like everyone else" after a cryptocurrency token he invested in crashed 100% on Thursday.
Iron Titanium token (TITAN) price had rocketed to highs of $64.19 from around $29 in less than a week, with much of the hype now attributed to a Mark Cuban blog post that touted the "brilliance" of yield farming and liquidity provided in the DeFi space.
That was on 13 June, with the TITAN token hitting its peak price on 16 June. However, a drawdown to $60 saw it begin to crash as whales dumped their holdings amid panic selling, triggering a cascade of downhill trading that culminated in a sell-off to near-zero prices.
After one crypto user suggested that Cuban had been "rug pulled", the Shark Tank star and Dallas Mavericks owner replied that the "hit" was much like what everyone else invested in the token had taken.
I got hit like everyone else. Crazy part is I got out, thought they were increasing their TVL enough. Than Bam.

— Mark Cuban (@mcuban) June 16, 2021
According to Bloomberg, Cuban feels he should have done better after getting out of TITAN only to go back in as it looked as though the project's total value locked (TVL) was rising. As it turned out, that was a risk that he nonetheless acknowledges is no different from other investment risks.
"As a percentage of my crypto portfolio it was small. But it was enough that I wasn't happy about it," he said.
He added, "But in a larger context it is no different than the risks I take in angel investing. In any new industry, there are risks I take on with the goal of not just trying to make money but also to learn. Even though I got rugged on this, it's really on me for being lazy."
Cuban is now calling for increased regulation of the DeFi and stablecoin space to protect investors. However, some on CT say it's selfish for the billionaire to call for regulatory scrutiny only after he lost because he failed to do due diligence.
David Schawel, the Chief Investment Officer at Family Management Corporation, tweeted:
I have a hard time when people admit they were lazy in due diligence but then blame lack of regulation

— David Schawel (@DavidSchawel) June 17, 2021
According to data from market aggregator and price tracker CoinGecko, TITAN's price is now a measly $0.000000037 and continues to struggle with its value 13% down on Friday morning.
Source link By Benson Toti