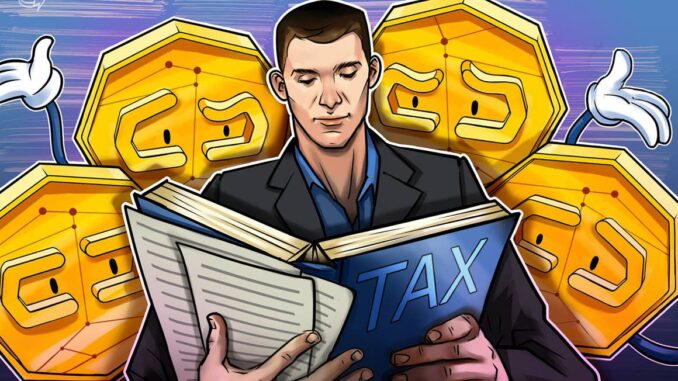 As the Income Tax Department of India reportedly considers taxing crypto traders and crypto exchanges soon, experts believe investors should rest assured.
According to ET Now's report, the tax department, which operates under India's Ministry of Finance, has signaled interest to tax crypto earnings through trade and exchanges. However, the sources claim that the move will not entitle cryptocurrencies to a valid asset class position.
Speaking to Cointelegraph, Indian entrepreneur Nischal Shetty, CEO of WazirX crypto exchange, said that getting clarity on crypto-related Goods and Services Tax (GST) will help in identifying the asset class of cryptocurrencies:
"It's a no-brainer that your crypto earnings are taxable like other income and should be declared in the Income Tax Returns. As of now, it is not clear whether the GST would be applied on the amount of cryptocurrency bought or on the transaction fees paid by the user."
Along these lines, the initial report suggests that the Indian government believes that all activities that generate incomes in cryptocurrencies must be taxed. However, a soon-to-be-released legislative proposal by the cabinet will provide further clarity on this decision.
On September 9, Reserve Bank of India Governor Shaktikanta Das echoed concerns about cryptocurrencies such as Bitcoin (BTC): "We have conveyed our serious and major concerns about cryptocurrencies to the government from the point of view of financial stability."
Citing possibilities of a brewing legislative bill on crypto tax, Indian investor Evan Luthra of Luthra Group told Cointelegraph that taxing digital currencies "is a good thing."
"I think investors and potential investors have nothing to be scared about. Governments that realize the true potential of cryptocurrencies and bring in policies to support the innovation will be the leaders of the future."
Related: Former reserve bank official pushes for India to accept crypto
The Reserve Bank of India (RBI) shared a booklet on January 25, exploring the use cases of a digital version of fiat currency.
While the government sees only two viable options for crypto, adoption and complete ban, the RBI has plans to implement its own version of CBDC if "there is a need."
Source link By Cointelegraph By Arijit Sarkar