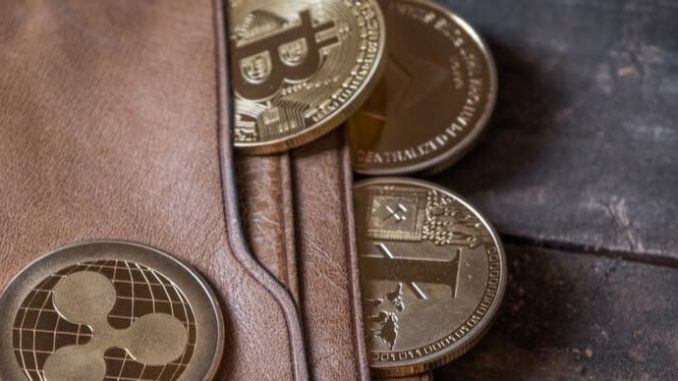 Solomon Brown sat down with Coinjournal to discuss the future direction of Freewallet, Elon Musk and where prices could head to next
Since its founding in 2016, Freewallet has gained a strong foothold in the crypto market and is regarded as one of the top crypto wallets for mobile and web platforms. The provision for multiple standalone wallets and the support for 100+ cryptocurrencies with cross-platform functionalities make Freewallet the most sought after in the market. It is evident with Freewallet being one of the highest rate mobile applications on the Google Play store. With support for 43 coins and 104 tokens alongside multi-lingual support and a highly secured ecosystem, Freewallet can be said to be well ahead of its competitors in terms of a wide range of offerings and functionalities.
In a scenario when the crypto-market is at an all-time high, with fascinating developments in the industry, it is the best time to gain some real insights into the crypto-market trends from the Head of PR of Freewallet- Solomon Brown. The interview is dedicated to the current developments of the  Freewallet team and the road ahead in the highly competitive market. As Freewallet's top executive, Solomon provides his take on the recent technological trends in the crypto-market and the challenges looming in an uncertain period of the pandemic. Here is what he had to say.
…The year that was 2020
As one of the leading crypto applications can you tell us a bit about how you have adjusted to all that's been happening in the world with the pandemic and the uncertainties surrounding it?
This has been a unique and difficult time for people around the world, and we don't want to make light of that in any way. Speaking for us as a company, we have been fortunate in that our corporate structure made adapting to life in the pandemic much less problematic than it has been for others. Prior to the pandemic we already had our employees working remotely and built our workflow flexibly around that. So when the pandemic hit we were able to carry on working in a basically normal way.
Externally, we have also been fortunate in that the cryptocurrency industry has thrived in this dark period. More and more people have been drawn to the economic freedom that is offered by cryptocurrency. From the beginning, our goal was to be an easy entry point to the world of cryptocurrency, where convenience and ease were met with usefulness. That hasn't changed, but now there are certainly many more people looking for products like that. Over the course of the past year, we have continued our drive to realize that goal and have introduced features that make our users' lives easier.
In a recent tweet by Freewallet, it was introduced that iPhone users can avail the purchase of 40 unique cryptocurrencies using Apple Pay and a new payment feature of the "Buy with card" option. It is an exciting time for Freewallet as they have numerous advancements. Therefore, the next question is apt for their ongoing developments.
What are some of the new features you guys have released recently? Are there some in the pipeline that you are currently working on?
One thing that we feel is a real game-changer is our Fast Exchange feature. With LFEs, Freewallet offers users some of the fastest exchange rates on the market. Freewallet users can now exchange crypto inside of their wallets in under a minute. The average time for a fast exchange is about 30 seconds. In the volatile world of cryptocurrency, speed is everything.
Additionally, we have introduced a gift card feature that is the result of partnerships with over a hundred different brands. We envision Freewallet as a one-stop-shop where users can reap all the benefits from the crypto world and perform all the essential actions they would want to. With gift cards to some of the most popular brands in the world, the use-case potential for cryptocurrencies increases exponentially. And users can do this quickly without having to go from one app to another and another, and so on.
We are always looking to do more and introduce new elements to our platform. One focus we currently have is introducing more fiat support. We have a user base that spans the globe, so the more fiat currencies we can work with, the better served our user base will be. Also, our gift card program is still growing, so users can expect even more big-name partners in the future.
How many assets does Freewallet currently support? Are there plans to add more?
Our platform currently supports the purchase of over 40 cryptocurrencies by means of over 35 fiat currencies. Additionally, we support around 50 coins and around 400 tokens. We are always looking to increase the number of currencies and tokens we support. In this industry, it feels like there is a new project stirring up buzz almost every day.
One of our newest partnerships is with Moonpay, a global fintech company specializing in facilitating fiat-to-crypto transactions. This partnership has allowed us to increase both the number of fiat currencies that our users can buy crypto with and the number of cryptocurrencies they can buy. We would like to give our users as many options as possible, so now when they go to buy a cryptocurrency that can perform that transaction on our platform via Simplex or Moonpay, and determine which of the two is most beneficial to them.
But one thing that we always stress is safety. The last thing we want to do is put our users in a vulnerable situation. So, adding new currencies and partnering with other projects, we have a number of protocols that we run through in order to cover all of our bases. In the long run, this has allowed us to provide an unparalleled level of security for our users and that is something we are going to maintain moving forward.
Freewallet's user base
What would you say is your main user demographic? Beginners? Or more experienced investors?
It is difficult to say precisely. We are no longer a brand new company. This is a young industry, but we are something like veterans of this space already. Many of the users that started out with us years ago have remained loyal and grown with us.
As I said above, when we started out we were focused on lowering the entry threshold for people who were new to this space. We have always believed that cryptocurrency is something that offers unique advantages to everybody, regardless of who they are and where they come from. So, by stressing simplicity, safety and convenience we tended to work with a lot of people that were just making their first strides in crypto.
Over the years that has changed a bit. We still get a lot of newcomers, especially with the influx of new crypto users that has occurred during the pandemic, but many of our users have grown and our platform has grown with them. What we offer now is akin to a crypto Swiss army knife; whatever your needs are, we got something for you that will make it happen.
We would be remiss not to ask about the Elon Musk situation that occurred recently. Did everything work out there? Is he still a Freewallet user?
That was definitely among the most interesting things to happen to our company. We had to collectively pinch ourselves while it was happening, that one of the richest and most successful businessmen in the world was using our platform. And it still is a bit hard to believe, to be honest.
But yes, after a shaky start, we got together with Elon and worked everything out. I have to say we have an amazing support team that works round the clock and they were all MVPs. Elon acknowledged how quickly everything was resolved and ended up thanking us. We may have had to print out his tweet thanking us and get it framed.
As to whether he is still a Freewallet user, because of our confidentiality policy with our users we can't comment on that. But now that the dust has settled we are truly honored to be the only platform he has — at least publicly — said he uses. With a year like the one we just had, it can only imagine what's next for us this year!
As cryptocurrency is a young industry, several countries are not very keen on using it. How do you see it becoming mainstream?
At this point, I think that crypto has established itself for the long term in a number of really important places. Most western countries and Asian countries have populations that are very interested in crypto. So, while maybe it is not yet mainstream, it is very close to becoming mainstream. And from where we are now I believe we are going to see a domino effect with many of the other countries that are on the sidelines currently getting involved.
The whole crypto movement was started by people, not governments. I think that is an important thing to keep in mind, especially when looking at places that haven't joined in. There are ways for people all over the world to get involved in crypto. Governments have been behind the ball on recognising the potential of this industry and regulating it adequately, so I think that if people are provided with available services they will soon catch on.
Several companies are targeting the cryptocurrency market with the use of state-of the art technologies, such as AI. What does Freewallet plan to introduce in the future to stay competitive?
Well, we see ourselves as the connecting point between consumers and some of the most progressive blockchains available. We have been in the industry for a bit now so we understand that change is a constant. But our goal is, and has always been, to provide our users with the simplest and useful service they can find.
Everything we introduce to our platform is with that end in mind. In order to do that successfully, we are always doing research on the newest technologies that are getting introduced into this sphere. If we determine that they are useful and reliable we work to integrate them into our ecosystem. AI is no different in that respect, if we can incorporate it in a way that is useful and safe for our users we will work to see that happen.
What is your take on hardware wallets? Are there plans for introducing hardware wallets?
Hardware wallets are a great tool for crypto owners. One of the beautiful things about this industry is its diversity. There are a great number of different solutions available to crypto enthusiasts. And I think that because there are so many different options, this industry has been able to grow in the way that it has. What we are focused on is providing a one-stop service to cover our users' financial and IT needs. Hardware wallets fall a little outside our purview, but that in no way invalidates them as a means of storing your crypto. It is just a different approach. Users can decide based on what their priorities are when it comes to storing and exchanging their funds.
Taking inspiration from TRON's technical edge with the use of blockchain – is it possible to have AI- blockchain combo for more security? Or do you think cryptocurrency and AI don't mix?
We appreciate the efforts of the TRON foundation to promote growth in this direction. In addition to what they have been doing, the success of the NEO network has proven that AI and crypto are perfectly compatible with each other, particularly when it comes to supply chain management. Security is one of the things we value most at Freewallet, so we are excited to see how this all develops.
Source link By Jack Pearson