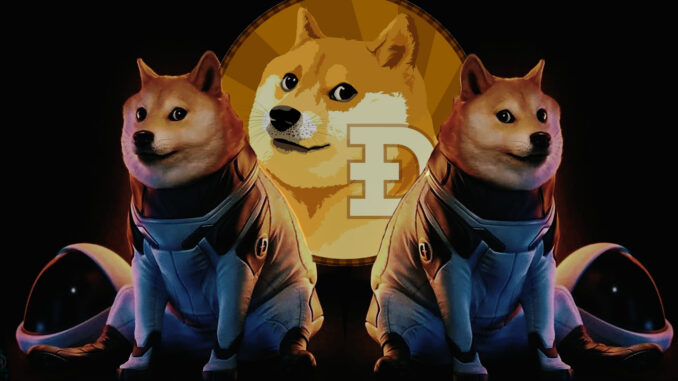 The notorious meme crypto asset dogecoin has seen better days, as the digital currency tapped an all-time high (ATH) two months ago at $0.737 per unit. Today, dogecoin is down 67% since the ATH and over 30% during the last three months as interest in the dog meme coin is waning.
Dogecoin Interest Dives, Meme-Token's Value Down 67% Since ATH
Worldwide interest in DOGE is slipping, as the search query "dogecoin" on Google Trends (GT) has slid from an ATH in interest. Dogecoin lost 79% by scoring a 100 in the second week of May to this week's score of 21.
The search query for the term "DOGE" globally shows similar findings, as interest seems to be dropping across the board. Today, the most interested countries searching the term "dogecoin" on Google, according to GT data includes the U.S., Turkey, Canada, Singapore, and the Netherlands.
Dogecoin's price has dropped significantly during the last month and during the course of the week. At $0.23 per unit, DOGE is down over 16% during the last week and down 30% against the U.S. dollar last month.
Dogecoin's market capitalization was massive at one point in May and it ate into bitcoin's (BTC) market dominance. Today, the market capitalization of dogecoin (DOGE) is around $31 billion. On Friday afternoon on June 25, dogecoin trade volume was around $5.3 billion in global swaps.
The most swapped coin with dogecoin today is tether (USDT), which commands 73% of today's DOGE swaps. This is followed by BTC (6.29%), USD (6.23%), BUSD (4.85%), and the Turkish lira (TRY) with 3.79% of all the dogecoin swaps on Friday. Dogecoin is only down 7% on Friday, which is a lot less than most crypto asset percentage losses among all 9,000+ coins.
Elon's Maxi Tweet Attributed to Dogecoin Staving Off Losses, 12 Month Stats Show DOGE Remains Up 9,739%
Some reports have said Elon Musk's recent "bitcoin maxi" tweet, pushed the price of dogecoin higher. However, Musk hasn't been tweeting about dogecoin, at least as much as he had been prior to his Saturday Night Live (SNL) appearance.
Despite being 67% down since its price ATH, DOGE has a ways to go to shed long-term gains. Against the USD, dogecoin is still up 335% during the last three months, and 661% against BTC during that same time frame. 12-month stats against the U.S. dollar show dogecoin is still up a whopping 9,739% to date.
Leading coins like bitcoin (BTC) and ethereum (ETH) have seen nowhere near the 12 month gains DOGE has seen, but with a low of 67% down from its ATH, some dogecoin owners are definitely holding on to heavier bags.
What do you think about dogecoin's recent downward spiral? Let us know what you think about this subject in the comments section below.
Image Credits: Shutterstock, Pixabay, Wiki Commons